Seal repair box equipped with 18-32 different specifications of O-Ring, is a necessary tool to use when mechanical maintenance.
The following are some of the specifications of our O-Ring Kits.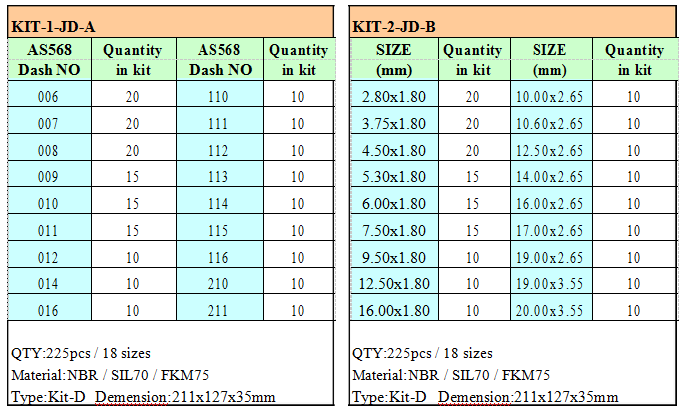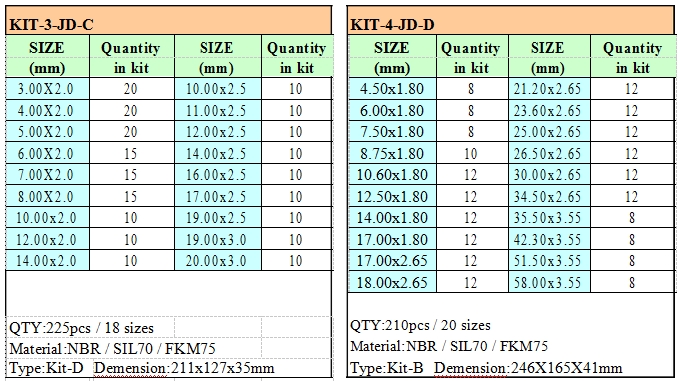 We have more specifications for you to choose, if necessary, please contact us, we're committed to addressing all of your needs and giving you the best possible experience when choosing us.